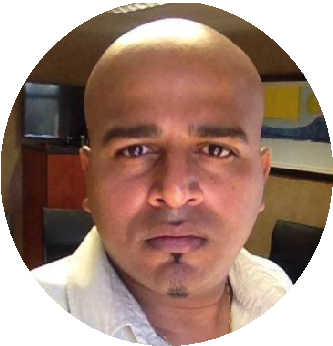 Mags Reddy
Completed a National Diploma in Graphic Design at the ML Sultan Technikon in 1997. He brings with him a plethora of experience that progressed from being the General Manager of Compu Graphics and then joining TCH–Visual Communications where he managed the design and production teams. He served as CEO and director of Izimpande IT & Communication Skills, and Africommunications and Group CEO of Lehlaka Group.

Mags has 20 years' of experience in government communication, ICT, new business development and setting up  progressive investment vehicles designed to identify new business ventures. His experience in digital strategy, digital policy, digital applications, digital web design and digital marketing has benefited many organisations.

Additionally, his involvement with corporate governance, the Public Finance Management Act and the Companies Act in both the private and public sector, affords Mags a great deal of influence which has allowed him to conceptualise, initiate, facilitate and implement an array of highly successful projects.

In a fast paced and ever-evolving world, disruptive innovation, great ideas and products require essential communication and ICT tools to get key messages out into a digital platform. These tools have to promote companies and products aggressively, professionally and above all else as champions in their respective areas. Mags Reddy aims to evolve and revolutionise ICT through the extensive use of disruptive innovation, technology and creativity in design and applications.