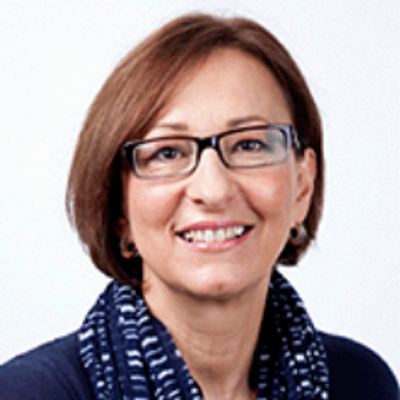 Ranka Jovanovic is editorial director and founding member of ITWeb – South Africa's leading technology-focused publisher, with media products and services that span diverse digital platforms, print and events.
Since 1997, Ranka has led ITWeb's editorial team (currently 25 journalists, editors and creatives) to grow ITWeb Online into South Africa's premier source of IT news and information, with a reader base of 50 000 daily subscribers to various business technology newsletters and close to 80 000 unique readers a month.   
In 2001, Ranka helped launch ITWeb Brainstorm, which remains the most influential business IT monthly in SA.  In 2012, ITWeb opened ITWebAfrica.com, a source of quality news and analysis on Africa's key ICT markets. Ranka oversees the core editorial team based in ITWeb's Johannesburg office.
She serves on the advisory board of ITWeb events and has spoken at ITWeb's and other industry conferences – most often presenting findings of ITWeb's surveys and research reports, such as ITWeb's Salary Survey, now in its 17th year, and the CIO Survey, now in its third.
 She has been on the judging panel for many industry awards, but has been most passionately and closely associated with the IITPSA's IT Personality and Visionary CIO Awards, having served on the judging panel since 2003.
Ranka has been a mentor to a great number of journalists, from graduates to senior editors, as well as many other young professionals. She has established an annual internship programme, providing ICT journalism training and experience that most often leads to employment.  
Since 2008, Ranka has ensured that ITWeb awards full funding for up to three journalists a year. She had established partnerships with journalism departments of Walter Sisulu University in East London, Rhodes journalism department, and most recently Cape Peninsula University of Technology.
Prior to ITWeb, Ranka worked for Systems Publishers (1994-1997), where she was editor of InformationWeek Southern Africa and deputy editor of ComputerWeek. 
She immigrated to South Africa in 1994 from Yugoslavia, where she was involved in teaching, lecturing, literary and technical translation, and publishing for 15 years.
LINKS:
ITWeb's virtual press office – press releases on various editorial activities, industry partnerships and other projects Ranka established or is involved in as editorial director or advisor:
http://www.itweb.co.za/office/itweb/
Rhodes journalism scholarship established:
http://www.itweb.co.za/index.php?option=com_content&view=article&id=39147
http://www.itweb.co.za/index.php?option=com_content&view=article&id=42607
CIO Survey launch:
http://www.itweb.co.za/index.php?option=com_content&view=article&id=138332&Itemid=2914
http://www.itweb.co.za/index.php?option=com_content&view=article&id=136200
Other:
http://www.trainingweb.co.za/news/training/477-editors-note
http://www.brainstormmag.co.za/c-suite/12649-brainstorm-s-2016-cio-directory-industry-4-0-and-the-cio
http://pressoffice.mg.co.za/itweb/PressRelease.php?StoryID=268828
http://pressoffice.mg.co.za/itweb/PressRelease.php?StoryID=268828