Ethics, AI and Machine Learning - Ensuring IT professionals are doing the right things
Presentation by Carolynn Chalmers, Executive Director, Candor Governance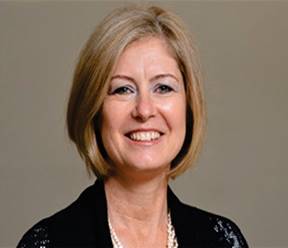 Carolynn Chalmers, is a Corporate Governance advisor who specializes in the areas of IT, Information and Transition / Project Governance.
Carolynn is a Director of Candor Governance (Pty) Ltd through which she provides governance advisory services. Carolynn volunteers her time to the Institute of Information Technology Professionals of South Africa (IITPSA), being a member of their Social and Ethics Committee and Western Cape Chapter Committee.
Carolynn has extensive management and governance experience and has held various CIO, CTO, Board, Board Committee and other Executive roles for international, listed and private organisations, spanning many industries.
Carolynn leads large multi-disciplinary teams ensuring all organisational aspects are engaged and is best known for her successes in leading strategic organisational change initiatives. She attributes this success to the application of good governance principles; effective engagement of the board; alignment with and consideration for executive mandates and priorities; and a foundation of significant technical competence
Mrs. Carolynn Chalmers delivered a presentation on "Ethics in the 4th Industrial Revolution" she opened by introducing the concept of ethics and morality and how it has developed over time from researches such as that of Immanual Kant whose work known as "Kantian ethics" is relied upon today to give insight on ethical structures. She also stated that the South African legislation insists that companies of certain sizes need to have code of ethics and regulations which guide them. Some of such legislations include the Company Act, Bill of Right legislation, Consumer protection Regulation etc.
She furthermore explained that in as much as the initial tier of ethical responsibility in all countries is to her constitution, codes and standards (be they international or national) also govern the way in which organization and entities operate and adhere to.
A recent paper on "Ethics of Artificial Intelligence "written by Bostrom & Yudkowsky in 2011 highlights the ethical issue associated with the technological era which may not be present now but could be foreseen as potential issues that will need to be addressed in the future. Some of ethical issues highlighted in the papers include Social roles – transparency and predictability, the advance nature of AI in the future which challenges moral compass etc. some of which are manifesting today as seen in the Child Online Act which challenges things that children are allowed to see online. Less than five years later the World Economic Forum articulated 9 Challenges of AI today that pose ethical threats in the global community some of which include:
1.      Employment- a threat projected that nearly 80 of the worlds predictable workforce would be replaced by machine learning, robotics and the 4th Industrial revolution. This would result a bunch of idle hands and humans are known to not fare so well when idle
2.      Wealth – Since the 4th Industrial revolution is being pushed forward by the wealthy nations this can only result in the poorer countries getting poorer.
3.      Humanity – a challenge the 4th revolution poses is a lack of human connection with each other which leads to isolation which in turn leads to depression (the highest death cause currently in the world more that any terminal disease).
4.      Bias – human biases already exist in the world today and when they are relayed in the foundation of the source code of the AI machines we have such biases escalated.
5.      Security – the use of AI and these technologies in security are driven by the defense agencies and we don't know how such technologies are being geared, recently the Snowden story comes to mind, it was found that the US govt had been spying on its citizen via their mobile devices. These among many are the security threats the 4th industrial revolution brings.
6.      Rights – humans rights have been completely abused time and again and currently companies have now by legislation been given rights be considered juristic person so with new legislation seeing to make these AI machines, robots be given right to be considered as imaginary persons and this can only lead to unintended consequences which would only spin out of the control of humanity.
In January 2017 at the Asilomar conference where big tech players such as Stephen hawking, Ellon Musk and many others concluded on 23 principles that should govern ethics with AI machines, Carolyn summarized the 23 principles into 3 categories and suggested that based on her experience in the IT industry these principles are very import across the technological world but only a few would be particular to it business industries of the attendees at the eConference.
Visit https://futureoflife.org/ai-principles/  to view 23 principles
On a final note Carolyn said that although ethics is being discussed and legislated at macro level such as the global approach to ethics, National approach and African Approach. It is just as important to implement ethics at the micro level in our little ICT businesses. She enlightened the participants of the event that governance and legislation in Africa confuses governance with compliance and it stems from the American approach to governance which involves legislating cooperate governance whereas the rest of the world has taken a principled based approach to governance, she further elaborated by paraphrasing Peter Drexler who said that governance and leadership is about setting the right things to do and management is about doing those things right. Leadership is about setting what the right things to do are and herein lies the foundation for setting the principles of ethics. She shared the Integrated governance Risk and Compliance Approach.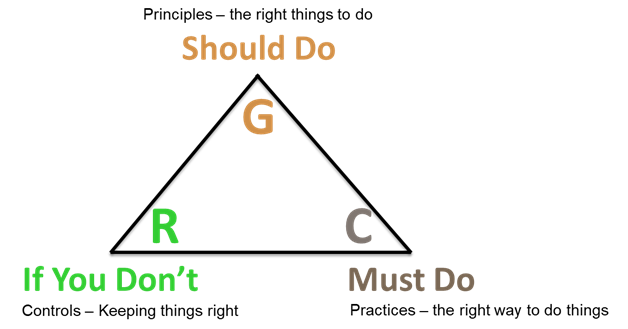 She emphasized the 23 principles concluded at the Asilomar conference constitute the "Should Do" which fall under the principles for governance in the IT world and in this 4th Industrial revolution. The Compliance aspect – "Must Do" defines the things that the world must do in the ICT world to be compliance with the principles of ethics, and the Risk – "If You Don't" defines the punishment and consequences for not complying.
Mrs. Carolyn thanked AfICTA for the Chair for the opportunity given to her to deliver the presentation.