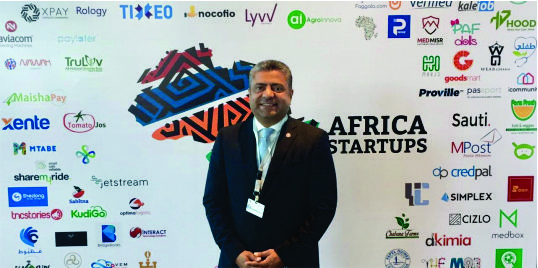 Eng. Hossam Elgamal, the Chairman of AfICTA - Africa ICT Alliance was invited to attend Africa 2018 Business Forum held under the auspices of Egyptian Government with the presence of Egyptian President, Abdel Fatah El Sisi, Presidents of Rwanda, Niger, Madagascar and the chair of the AU commission, in addition to ministers from different African countries.
The forum was attended by the World Bank, the African Export Import Bank, different financial institutions and VCs and also 100 invited startups from Africa, most of them were ICT enabled who pitched in the YED and Women tracks of the forum.
AfICTA Chairman had the opportunity to meet with several ministers and head of organisations from Egypt and African countries as well as with two of the VCs and discussed potential cooperation to leverage AfICTA members network and representation of Africa ICT businesses, share information and business opportunities as well as potentially fund successful ICT business growth.
More details on the event official webpage