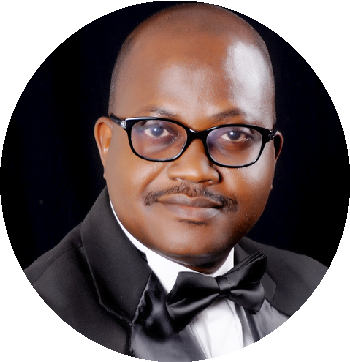 Jimson Olufuye, fncs, ficma, PhD
Immediate Past Chair of AfICTA
Jimson Olufuye has more than 25 years experience in the national and global ICT industry. He is the CEO of Kontemporary Konsulting Ltd, an ICT consulting firm based in Abuja, Nigeria; and the immediate past Chair of the 30-nation concerned private sector-led Africa Information and Communication Technologies Alliance – AfICTA
He was formerly the President of the Information Technology Association of Nigeria, Vice-Chair of the World Information Technology and Services Alliance (WITSA), member of the UN Secretary-General's Multi-stakeholder Advisory Group (MAG) (2011-2012), member of the United Nations Commission on Science and Technology for Development (CSTD) Working Group (WG) on Improvements to the IGF (2011-2012) and on CSTD WG on Enhanced Cooperation on public policy matters pertaining to the Internet (Phase I: 2013-2014 and Phase II: 2016-2018).
He serves as the Vice-Chair, Finance and Operations, Business Constituency of the Internet Corporation for Assigned Names and Numbers (ICANN) (2014 - ) and as board member of Internet Governance Forum Support Association (IGFSA) (2014 -). He is actively involved in African IGF, Nigerian IGF and the evolving sub-national IGF.
He holds a BSc degree Applied Mathematics and Statistics, MTech degree in Computing and a PhD Strategic Management. Olufuye is a PRINCE2 certified Project Management Professional, Certified Information System Auditor (CISA), Certified Information Security Manager (CISM) and Certified Risk and Information System Control (CRISC) professional.
Save