AfICTA Meets DG NITDA on Fostering Mutual Engagement Programme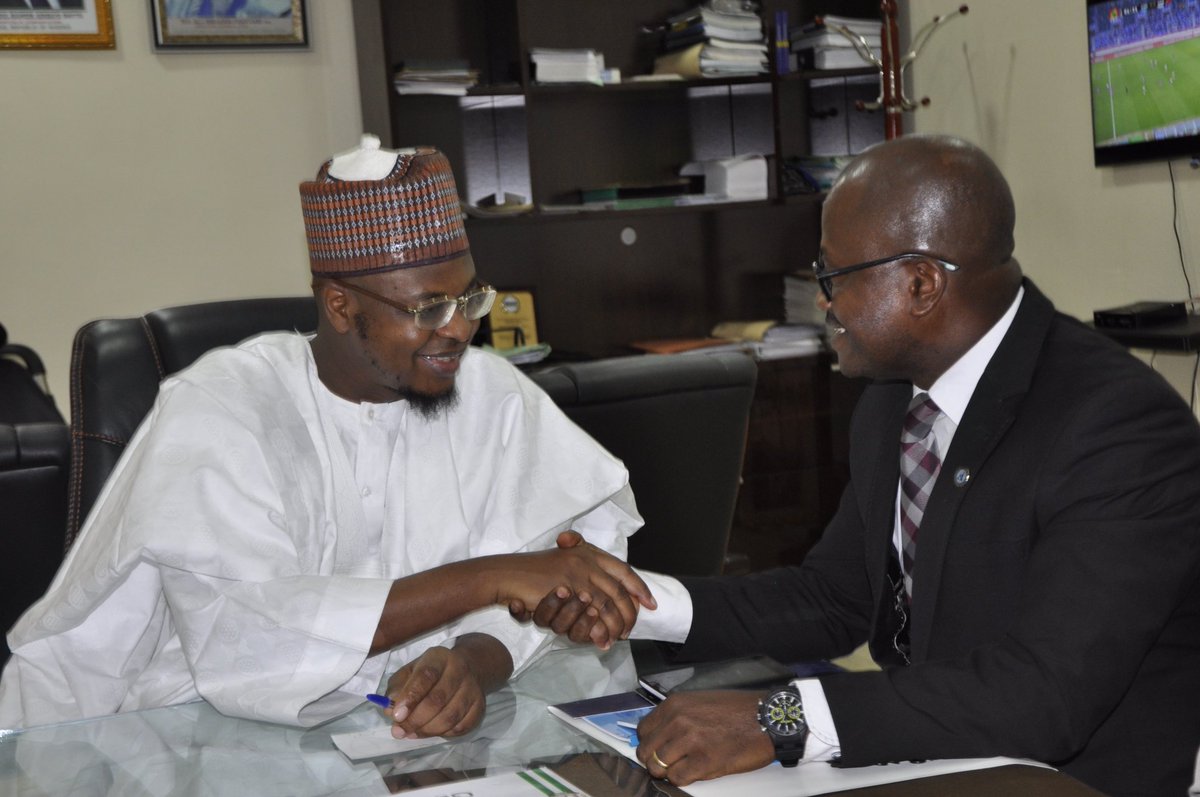 The Chair, AfICTA (Africa ICT Alliance) Dr Jimson Olufuye who was accompanied by some of his board members paid a courtesy visit to the Director General of National Information Technology Development Agency- NITDA, Dr Isa Ali Pantami on Thursday, 2 February, 2017 to discuss   steps to foster intra-African trade and to re-awake the collaboration that exists between the two organizations.
During his welcoming speech, Dr Isa Ali Pantami indicated his support to IT proposals and alliances that will aid Nigeria in its steps to becoming a digitally enabled economy. In addition, he underscored the need for collaboration with the private sector to boost the economy.
While responding, Dr Olufuye who is also the CEO of Kontemporary Konsulting appreciated Dr Pantami for his warm reception, citing that AfICTA being the focal point for Africa ICT advocacy in the global digital economy was formed in 2012 by 6 pioneer member nations and within the short period it has grown with membership from 27 member nations.
Dr Jimson Olufuye also indicated how AfICTA has been able to empower and sponsor start-up companies to AfICTA annual summits over the years. He noted NITDA's commitment to developing the ICT industry in Nigeria through sponsorship of Nigerian Startups to international events, support for NiRA, the operator of .ng ccTLD registry and various strategic IT interventions in the country.
Dr Olufuye encouraged NITDA to be more engaging with international organizations such as the United Nations Commission for Science and Technology for Development (CSTD), ITU, ICANN, UNECA on key programme such as the annual WSIS Forum where strategies for achieving the new Sustainable Development Goals are discussed and working methods are espoused.
One of the essence of the visit was to discuss way forward on the implementation of the Memorandum of Understanding that existed between the two organisations for a win-win output. Receiving the MoU, Dr Pantami promised to act accordingly.
The meeting ended with AfICTA handing over to NITDA a copy of its Summit 2016 Report, 2016 Summit Brochure, Memorandum of Understanding, and 2017 Plan of Action.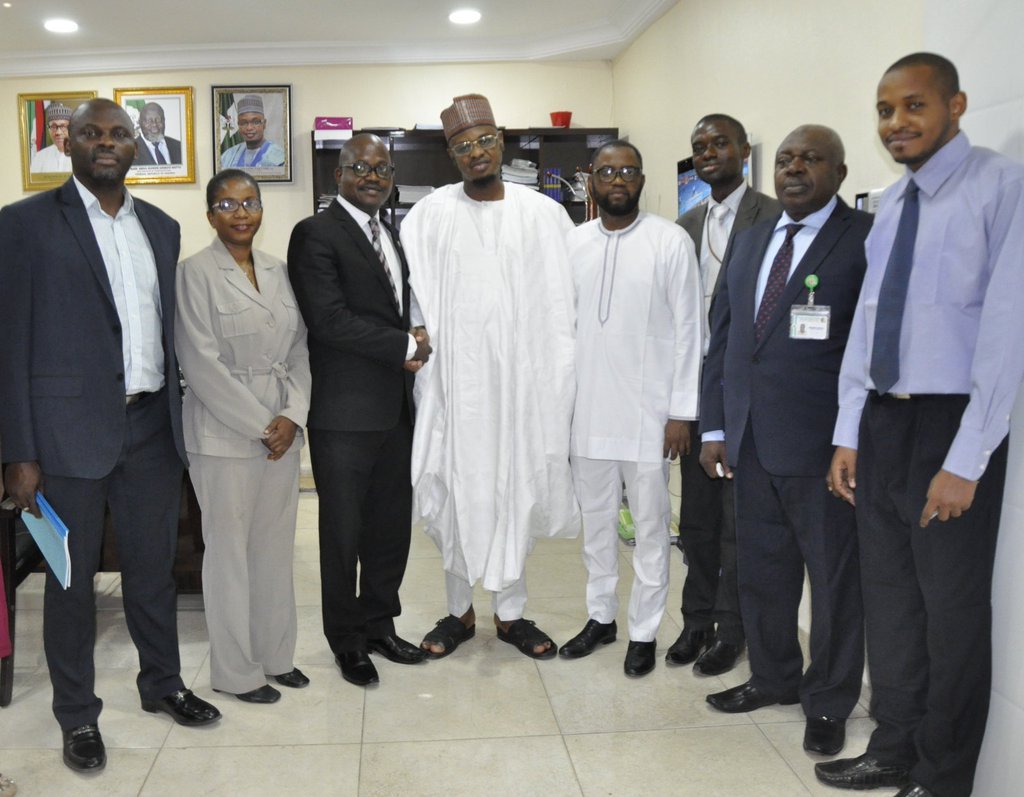 From L-R: Dr Agu Collins Agu, Ms Ola Akinyemi, Dr Jimson Olufuye, Dr Isa Ali Pantami, Engr Tola Sogbesan, Mr Oyeyemi Kayode, Mr. Umar E. Ibrahim, Mr Yusuf  Abubakar