5th from right Gov Nasir El-Rufai of Kaduna State, Chief Host, Mrs Mary Uduma, Chair NIGF-MAG, Dr Jimson Olufuye, AfICTA Chair, Rev Sunday Afolayan, President NIRA & Chair Afrinic Board, Mrs Nkem Nweke, ED Digisense Africa,
4th from right to left, Segun Olugbile, President, Global Network for Cybersolution and delegates from NITDA & NCC
The Nigeria Internet Governance Forum Multi-stakeholder Advisory Group (NIGF-MAG) in collaboration with the Government of Kaduna State and other stakeholders in the country organized special edition of the annual Nigeria Internet Governance Forum (NIGF 2017) at Umaru Musa Yar'Adua Hall, Kaduna State, Nigeria, with the overarching theme "Internet: Shaping & Empowering the People''.
The forum that lasted 4 days had its Opening session on Monday, 10 July, 2017 with a Training Workshop for Security & Law Enforcement Agencies that attracted paper presentations from ICT stakeholders among which was the Chair of AfICTA - Africa Information and Communication Technologies Alliance, Dr Jimson Olufuye, who presented a paper on "Introduction to Internet Governance & Multi-stakeholders Ecosystem (IGF, WSIS, ISOC & ICANN) and role of Law Enforcement" and Mr Segun Olugbile, President of Global Network for Cybersolution who also delivered a paper titled "Multi-year Overview of Internet Governance in Nigeria". Considering how critical the security issue is to the Internet users in Nigeria, the topic was given a further consideration on Tuesday, 11 July.
In order to effectively leverage on the opportunities that the Internet brings so as to reduce the unemployment rate among the teaming youth, improve innovation and subsequently grow the economy of the country, brought about discussions on "Empowering the connected Youth" on Wednesday, 12 July.
According to the Convener, Mrs. Mary Uduma, "the NIGF is aimed at providing a sustainable National Forum and structure that engages industry, government, lawmaker, the academia, civil society and all Stakeholders in a strategic national debate on internet governance"
The focal points of NIGF 2017 was to facilitate stakeholders' participation, contribution and response to the National Internet policy dialogue on contentious Internet issues, empowering stakeholders towards enabling National Economic & Growth Plan and Sustainable Development Goals and safeguarding of our national digital economy.
Dignitaries at the forum includes the Chief Host, Mallam Nasir El-Rufai, Executive Governor of Kaduna State
The wrap-up of the event witnessed presentation of papers from the stakeholders on the theme "Internet: Shaping & Empowering the People" with remote participation.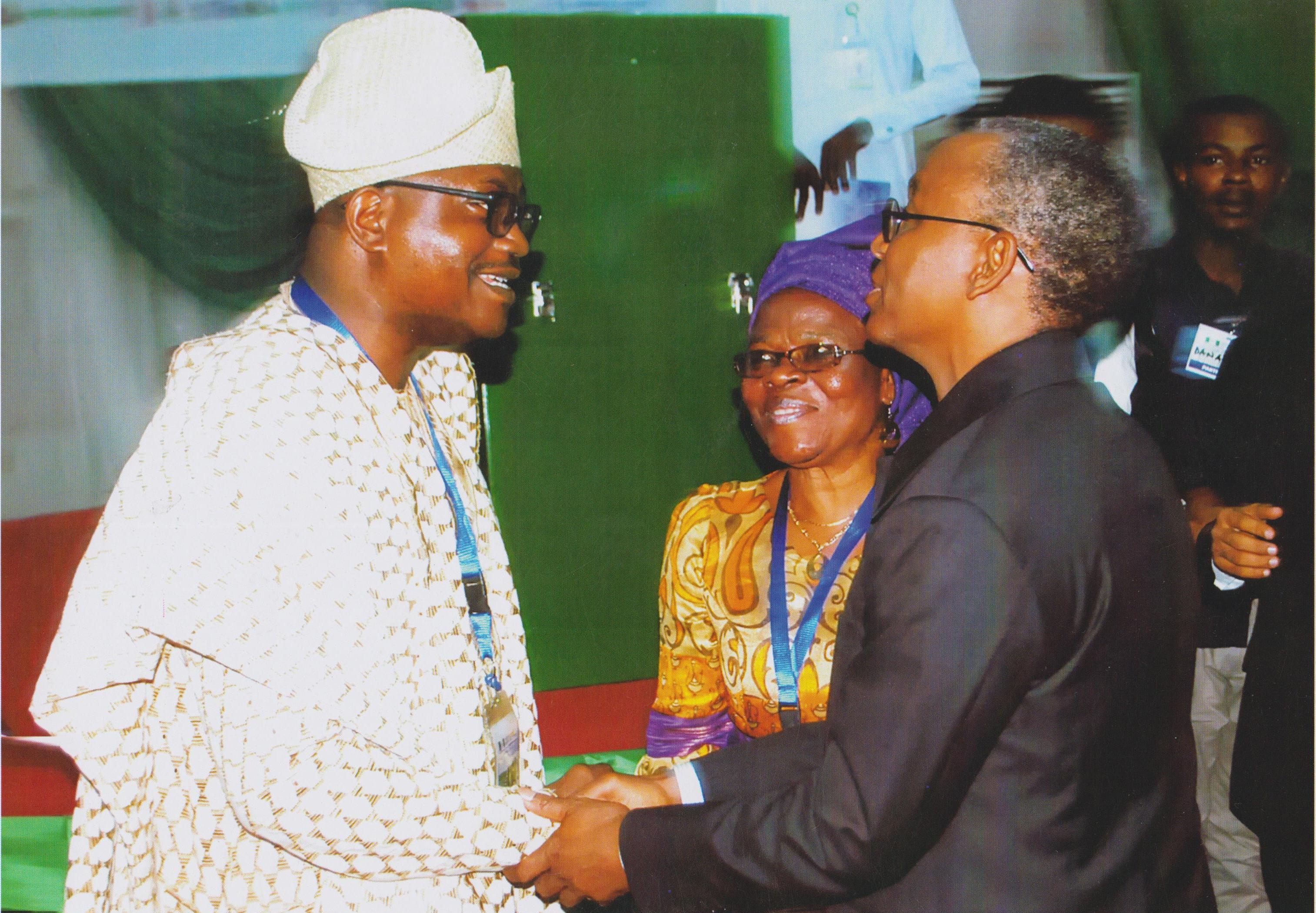 Governor Nasir El-Rufai of Kaduna State with Dr Jimson Olufuye, AfICTA Chair and Mrs Mary Uduma, Forum Chair  at the Nigerian Internet Governance Forum (NIGF), 10-13 July, 2017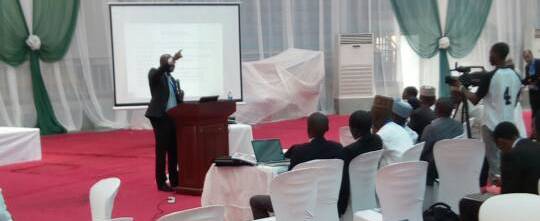 A cross-sectional view of the delegates while Dr Olufuye was delivering a paper at the NIGF 2017

Segun Olugbile delivers a speech at the Youth Forum of Nigeria Internet Governance Forum (NIGF)