Acceptance Speech by Engr. Hossam Elgamal @ the AfICTA AGM
09/10/2018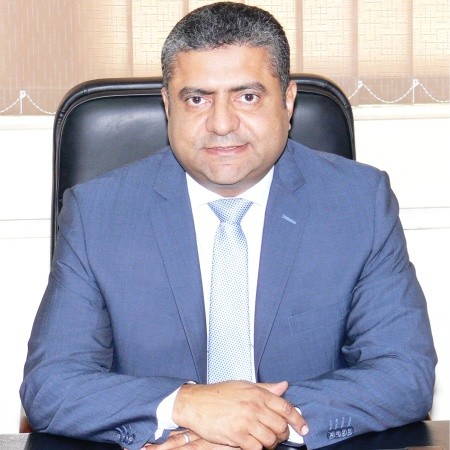 It is with great honor that I accept the choice of AfICTA members electing me as chairman of the board.
I wish first of all to thank the founder and first Chairman of AfICTA Dr. Jimson Olufuye who assumed it's initiation and its leadership for the last 6 years with great success. I want also to thank all board members who participated in AfICTA stewardship with a great harmony and affection over those years.
The outcome is that AfICTA while still young has built a recognized value proposition, resulting in the membership from 6 African countries to 30 African countries and has grown an international footprint through engagement with the World Information Technology and Services Alliance (WITSA), United Nations Commission for Science and Technology for Development (UN CSTD),Internet Corporation for Assigned Names and Numbers Business Constituency (ICANN-BC), International Chambers of Commerce Business Action to Support the Information Society (ICC BASIS), Asia Oceania Computing Organisation (ASOCIO), African Union (AU) and many African governments including that of the Arab Republic of Egypt and Federal Government of Nigeria. Also, of note is securing representation for African ICT businesses with at least one African ICT business/professional seat in the UN Secretary General's Internet Governance Forum Multi-Stakeholder Advisory Group (IGF MAG), CSTD Working Groups, ICANN Business Constituency leadership, etc.
AfICTA yearly Summit is a landmark gathering of African ICT Association/business/professional representatives to discuss policy making issues and engaging with the summit host country government and private organizations and lCT professionals to share knowledge, experiences, and identifying potential collaboration.
As the new chair of AfICTA, I will continue with my board building its value proposition with the mission to serve the African continent by focusing on:
⁃The Digital skills gap for the current and future employment.
⁃The Industry 4.0
⁃The Micro Small and Medium Enterprises (MSMEs) empowerment
⁃The Digital Trade potential and challenges
⁃The Fintech
⁃Cyber security
⁃Global and local connectivity & digital content
We will within 2019 have for each a dedicated working group in charge of analysing from Africa ICT business perspective the opportunities, the challenges, the suitable good practices and role models, the required policies and organizations and the appropriate road map to optimize the value for the African countries.
The working groups once formed will have to exchange ideas with each other to tune outcomes and would report progress monthly to the executive office for review and consolidation.
Again, thank you AfICTA members for the confidence reposed in me to lead our organisation for the next 3 years.