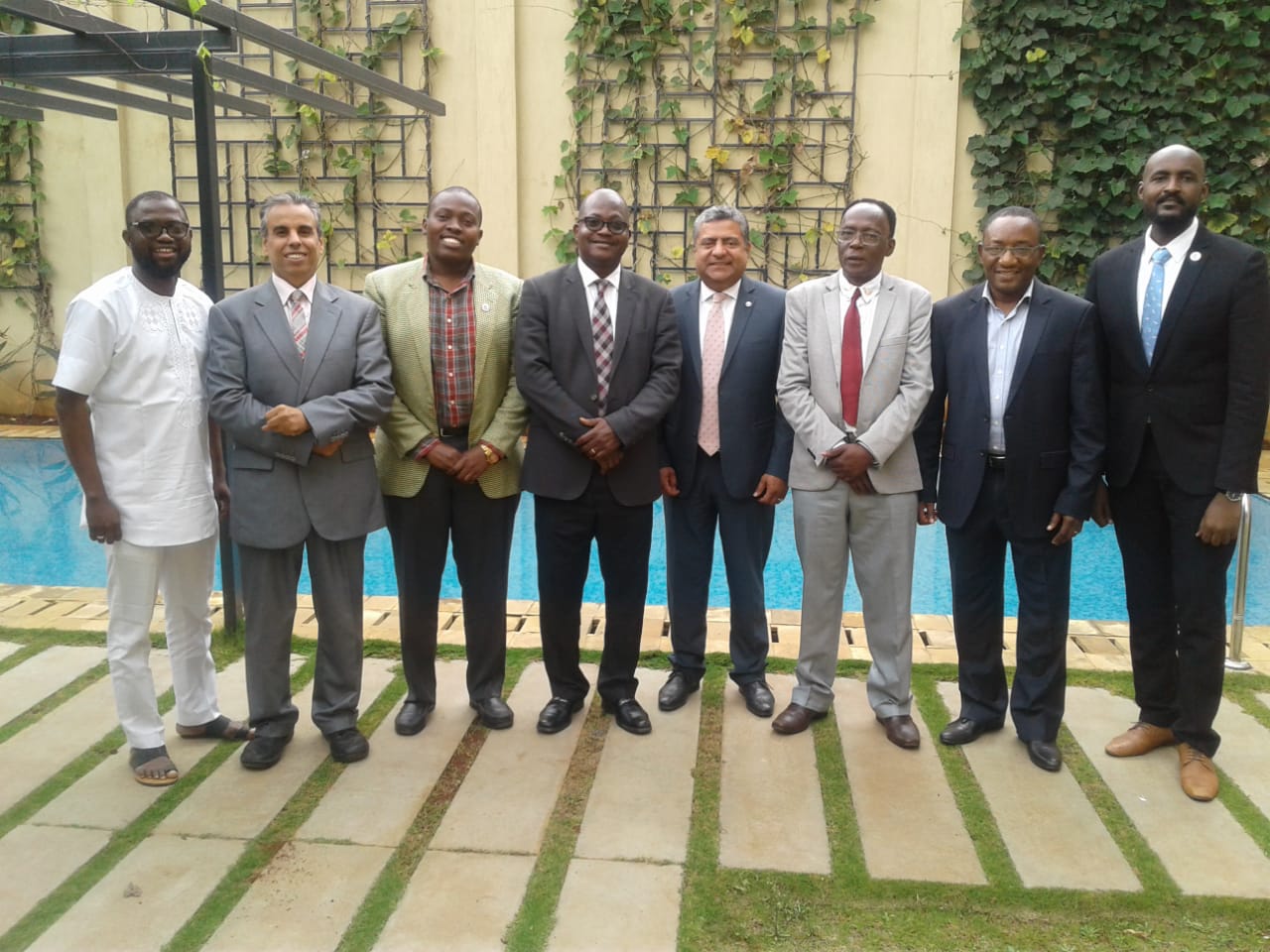 L-R: Engr. Tola Sogbesan, Engr. Mohammed Saeed, Yusuph Kileo, Dr. Jimson Olufuye, Engr. Hossam Elgamal, Dr. Waudo Siganga, Dr. Anthony Nwosu and Mr. Wadddah Fadul 
After fruitful sessions of deliberation on existing policies, constituitional amendments, stewardship and way forward after election of its 2nd Chairman at the Annual General Meeting @ Double Tree Hotel by Hilton, Hurlingham, Nairobi on 9th October, 2018 Board members posed for a group picture.

Our profound gratitude goes to the Computer Society of Kenya CSK for hosting AfICTA Summit 2018 in such tremendous fashion and to Dr. Waudo Siganga for his relentlesss support given to AfICTA.