Seventh Meeting of the African Internet Governance Forum - AfIGF2018
4-6 November 2018, Khartoum, Sudan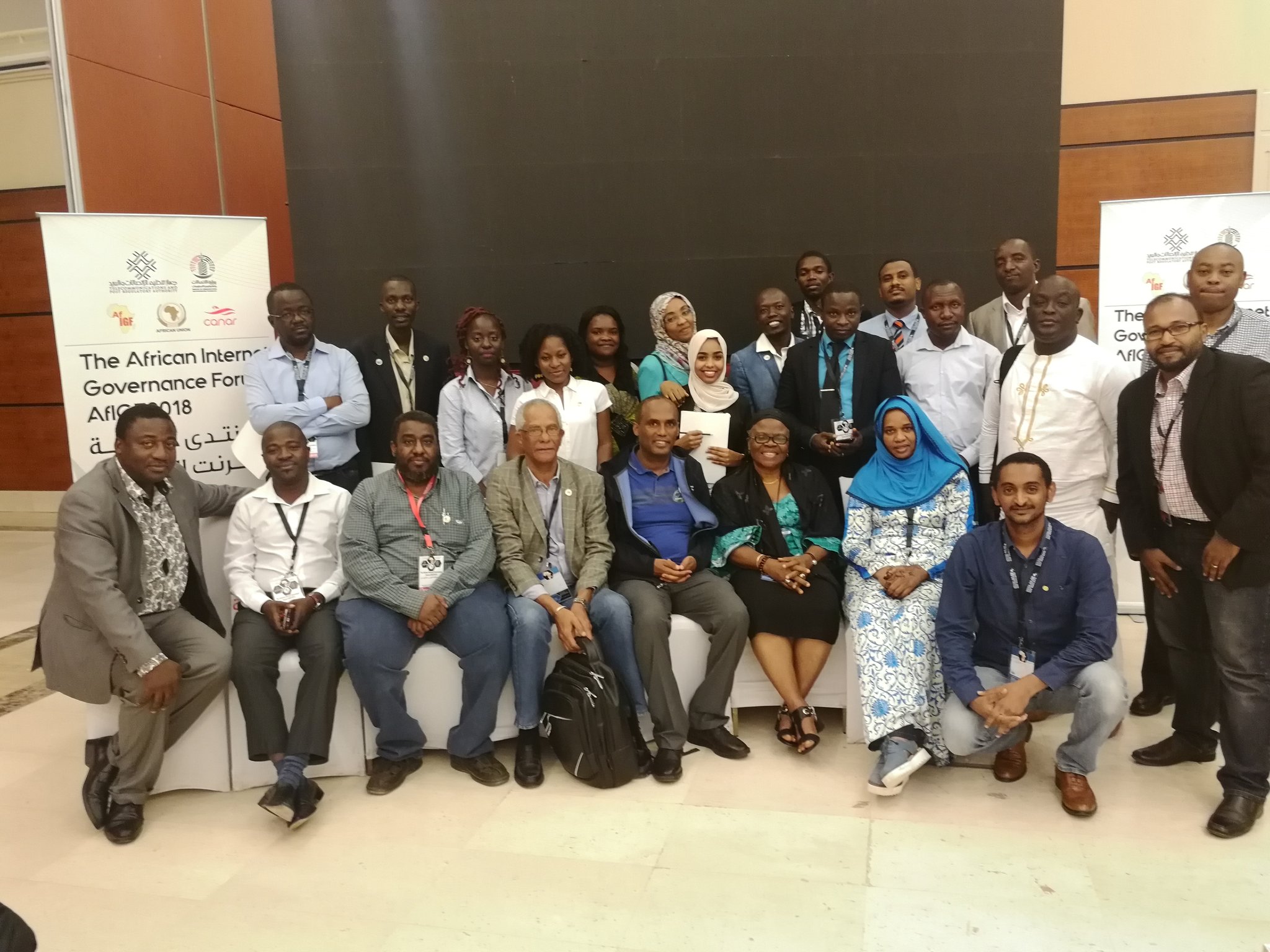 The African Internet Governance Forum 2018 was the Seventh of its kind and was organized by the African Union Commission, it was generously hosted by the Government of Sudan from Nov 4 - 7, 2018 in Khartoum, Sudan with the theme: "Development of the Digital Economy and Emerging Technologies in Africa"
Several papers delivered by stakeholders within and beyond Africa @ the AfIGF all geared towards getting Africans aware of the need to embrace emerging technologies. The general consensus is that policymaking plays a very vital role in getting investors committed to infusing themselves into African digital ecosystem.
Some of the emerging technologies discussed included IoT, Big data, Artificial Intelligence and Blockchain. The following topics were discussed with respect to their prospect, legal and policy aspect, social economic implications and challenges that come with embracing the listed technologies. Other topics ranged from "empowering digital corporation towards building trust" "promoting digital Africa; fostering digital entrepreneurship, digital economy and attainment of SDGs and AU Agenda 2063.
The Chairman of AfICTA Engr. Hossam Elgamal in a session discussed Blockchain Technologies and shed more light on the misconception that constrains application of blockchain technologies to only financial aspect (i.e. Bitcoin). In addition, he emphasized that embracing the technologies is not the major challenge but adopting and developing policies and systems that enable it to flourish. Other representatives of AfICTA included Mr. Segun Olugbile who spoke on Cybersecurity as well as Empowering Digital Cooperation towards building trust.
Some of the recommendations from the event included:
1. Develop an ecosystem of Sustainable Peace and Security in Africa to enable investment, trust, and              Entrepreneurship within the IoT ecosystem and emerging technologies.
2. Trades liberalization policies to attract all players within the IoT ecosystem.
3. Infrastructure development to support Regional Integration for loT ecosystems development.
4. Skills development. Attraction, and retention within emerging technologies. Sphere.
5. Policy, planning, resource mobilization and statistics for research-based policy on emerging technologies.
6. Create an expert working group on emerging technologies
7. Create incubation and innovation hubs to accelerate innovation
8. Information sharing and R 'n' D collaboration
9. Minimum policy standard and best practices: security taxation, and interoperability.
10. Enhance multi-stakeholder participation
Please find details of the event here.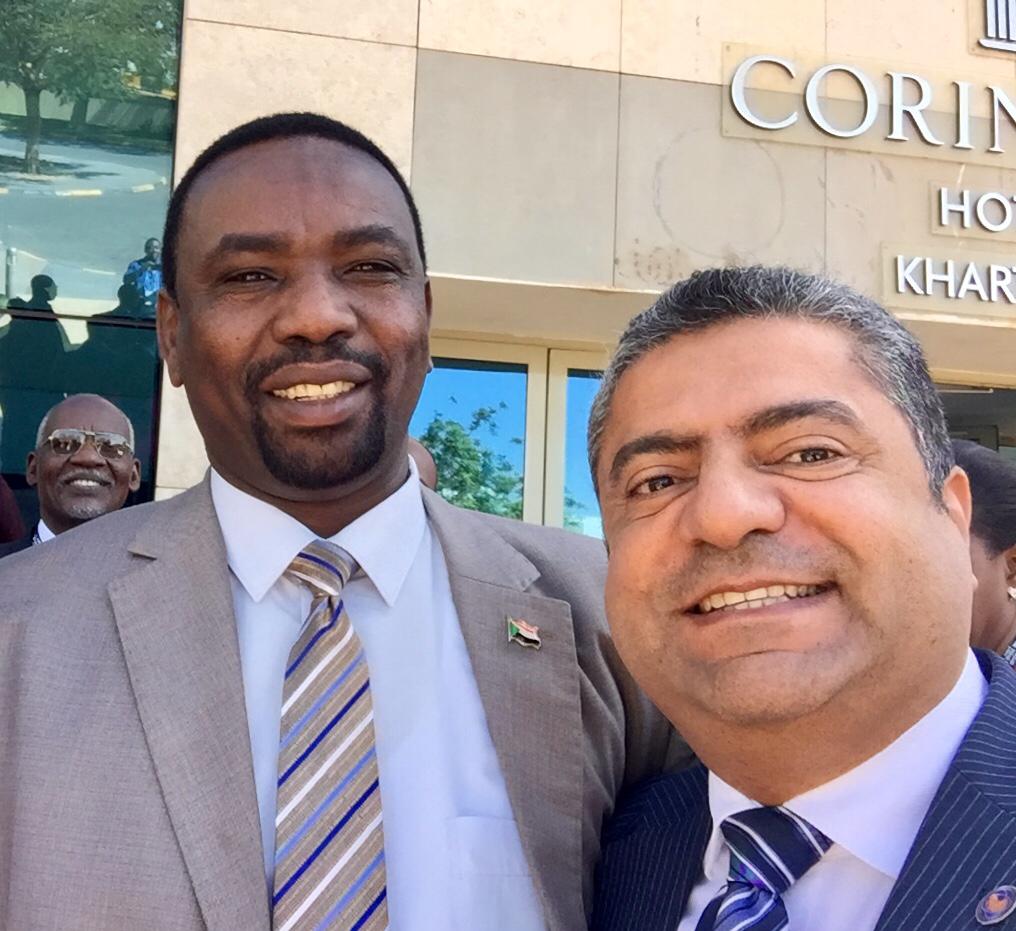 L - R: Minister of Media, Telecom and IT Sudan with Chairman of AfICTA Engr Hossam ElGamal at AfIGF
Chairman of AfICTA on a panel discussion on "Unlocking digital economy and emerging technology for Africa"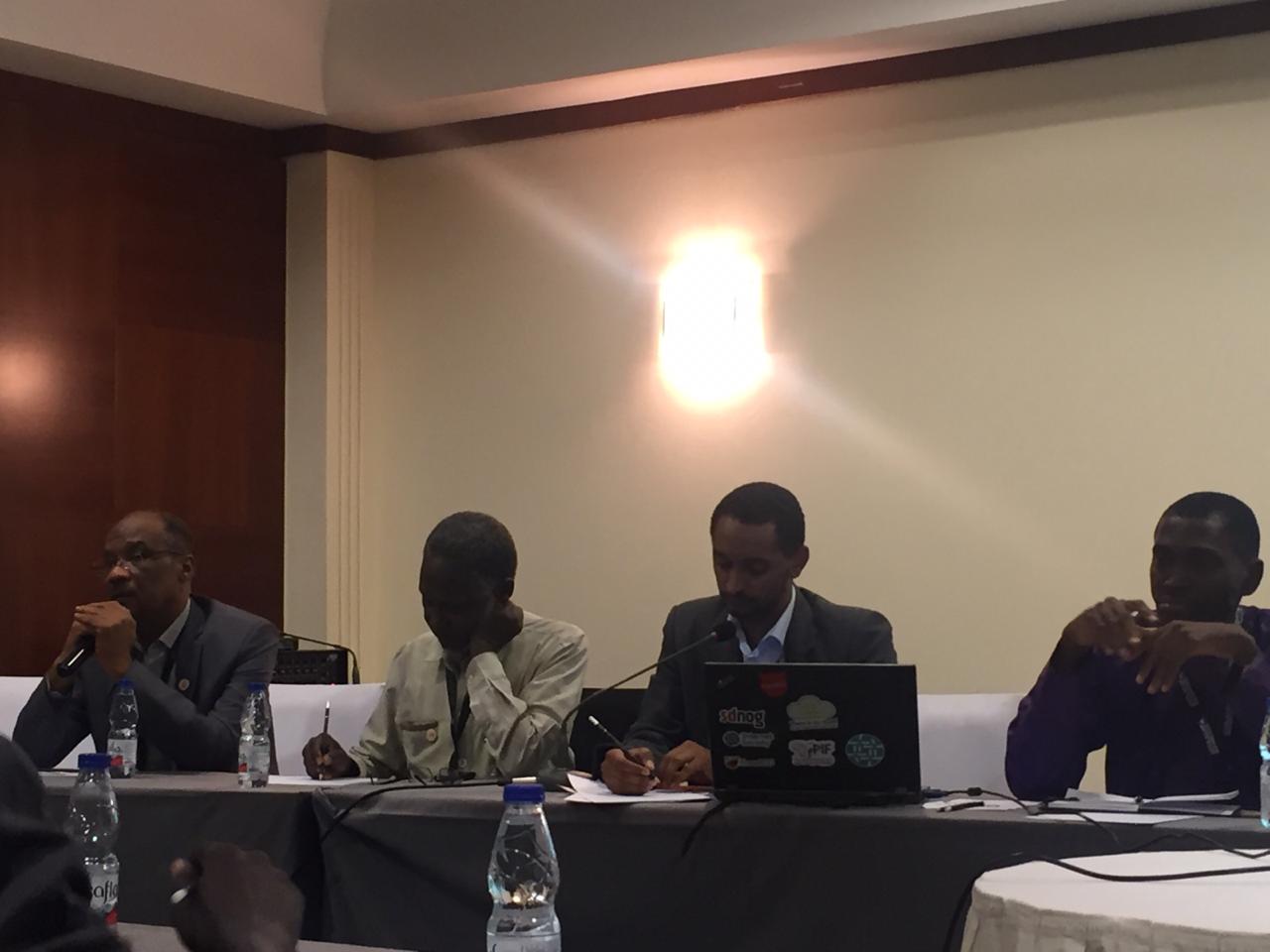 Mr. Segun Olugbile first from the left at the AfIGF discussing Cybecurity
Note: IGF 2018 would be held in Paris from 12th – 13th November 2018. Participate and register here.